Phased Array Ultrasonics Level 2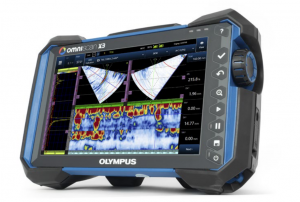 Phased array ultrasonics (PA) is an advanced method of ultrasonic testing that is widely used for nondestructive testing in several industrial sectors, such as construction, pipelines, and power generation.
This method is an advanced NDT method that is used to detect discontinuities i.e. cracks or flaws and thereby determine component quality. The course introduces the principles of ultrasonic phased arrays and prepares the candidate to use Phased Array for ultrasonic examinations, and training includes practicals on welded plates with embedded flaws and corroded specimens for corrosion mapping.
The training is conducted over a two week period to meet the Level 2 requirements of ISO 9712 for certification by AINDT or similar ISO 9712 certifying body.
Location
Tonsley, SA, Australia
Schedule

Guests

Attendance

Forecast

Comments
Weather data is currently not available for this location
Weather Report
Today stec_replace_today_date
stec_replace_current_summary_text
stec_replace_current_temp °stec_replace_current_temp_units
Wind stec_replace_current_wind stec_replace_current_wind_units stec_replace_current_wind_direction
Humidity stec_replace_current_humidity %
Feels like stec_replace_current_feels_like °stec_replace_current_temp_units
Powered by openweathermap.org